Eindhoven Arcintex
Jump to navigation
Jump to search
With the MICA students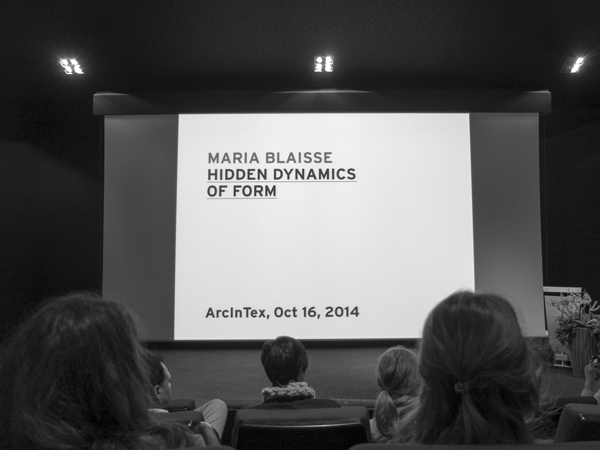 Maria Blaisse a really inspiring woman who gave a presentation during the DDW. It all started with a tyre, from there and the experimenting with cutting and folding she created products and garments. For her work check: http://www.mariablaisse.com/maria/home.html
Things she said which were very interesting:
Forms forms forms. Embedded in the material, the form reveals itself. To experience the freedom of not giving a name to things. To see what emerges from one form. Inciting the flow of continuous creation. No wast, no loss of energy, alert and alive.
Being part of evolution as a designer. How to become more sensitive, how to interact with the continuous changes in nature, how to let forms unfold, and be creative and efficient through nature.
Generative Design is a morphogenetic process using algorithms structured as not-linear systems for endless unique and un-repeatable results performed by an idea-code, as in nature. - Celestino Soddu, 1992

Pauline van Dongen was next for giving a presentation. She said that there is nothing natural in nature; technology makes our humanness giving form to our surroundings. The human habitat reveals a techno-morphed structure that can no longer be hidden behind the vestiges of a natural world: technology has to be naturalized. She collaborated with dancers and a geographer.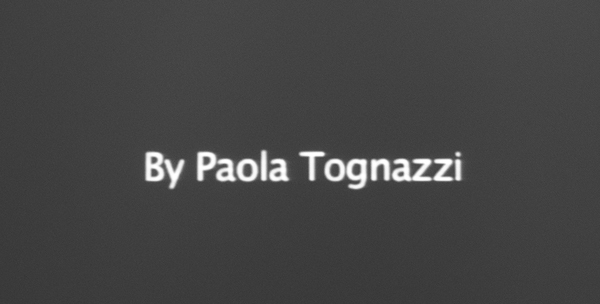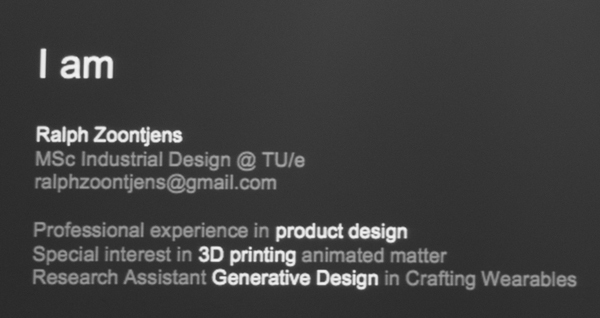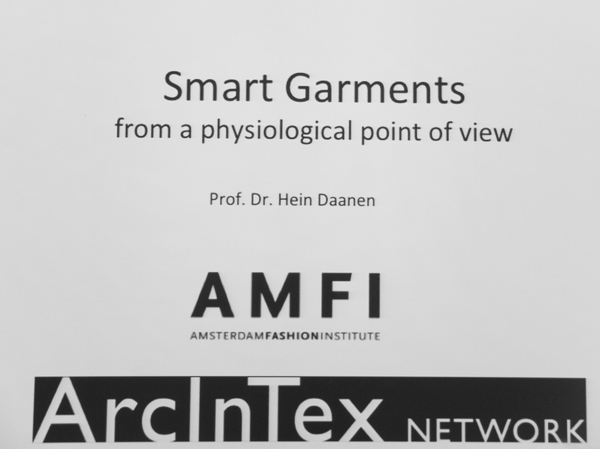 Dr. Hein Daanen. Clothing is necessary to protect us, but it also gives the opportunity to let our identity be showed on the outside. This is neglected in scientific research.Clothing is as an intermediary between man and his surroundings, an ideal platform for sensors and actuators. This smart clothing has value only if measurement data can be translated into valuable information. For the proper functioning of smart clothes fit is essential. Virtual clothing design based on 3D body scans are very important.