Stealing From The Museum/specularhighfive
Jump to navigation
Jump to search
Specular High Five
Suze
Lucas
Michelle
Goal
Our goal is to anatomize an art piece which we are stealing from the Boijmans Museum.
We take an artpiece and disassemble all essential visual data like the colours, shadows, contour and specular highlight.
Therefore we need different tools to measure these different data.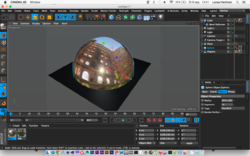 Set Up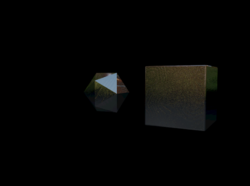 Reflection

Panoramatest for specular/reflection of the art object

http://www.123dapp.com/catch/Agenda/4391090 Test with 123D catch

The artwork we have chosen: Frog Table by Hella Jongerius
Tools
Measuring tools to capture the data we need:
123Dcatch - to capture an overall 3D view
photocamera - to capture colour, shadow, specular highlight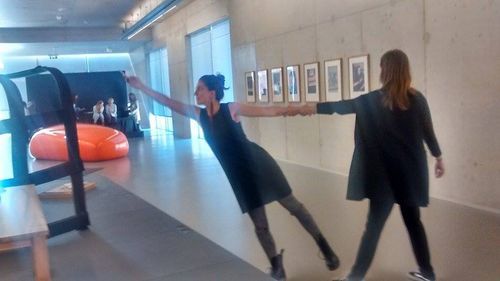 Catching the frog

Media:https://vimeo.com/139314946
Render passes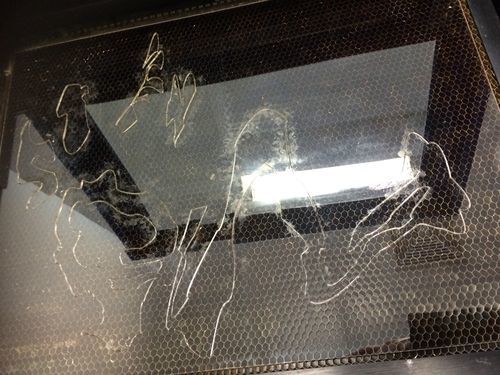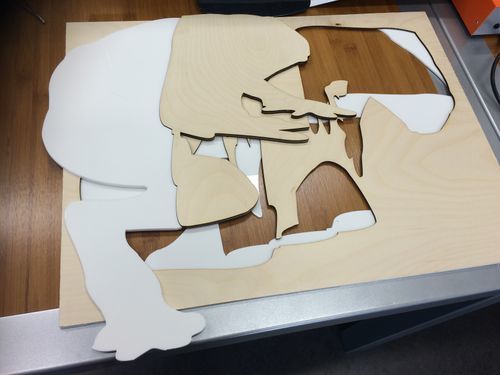 Making the digital renderpasses physical using lasercut
Presentation
After we've collected all data in their original shapes we would like to make them tangible again by lasercutting the shapes in materials that match the data.
These 2dimensional shapes will be presented in a sort of 'mobile' to make it 3dimensional again, like the artpiece from Boijmans in an abstract way, but when you look from the side you still see all the different data layers the artpiece consist out of.
  

  A letter for the artist