Quickstartguide:Sawgrass
Jump to navigation
Jump to search
Open your file in any program you can print from.
<command P> or >File>Print to go to the print dialog.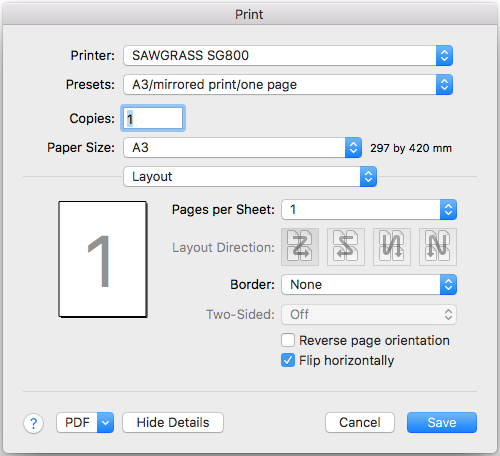 Choose the <SAWGRASS SG800> as the printer.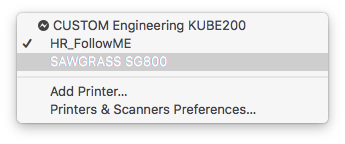 Choose <A3/mirrored/one page> or <A4/mirrored/one page> as preset.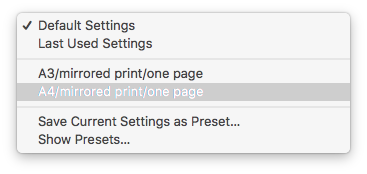 (this set the printer to the right paper size, the right color profile and it flips the image)
Hit print.
Place the transfer paper face down down (the tekst on the back readable to you) in paper tray.