Export to pdf
From Publication Station
InDesign
choose format> Adobe PDF (Print)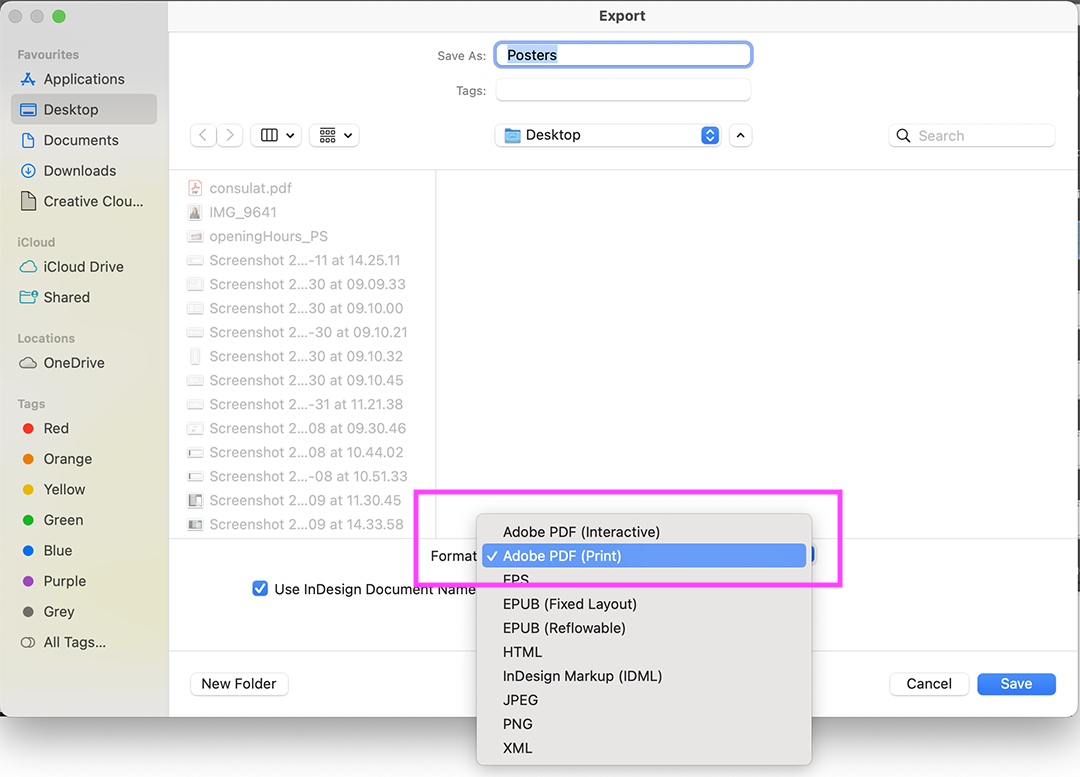 choose preset PDF/X1a:2001
choose the relevant or all pages
export as pages, not spreads, for single pages and booklets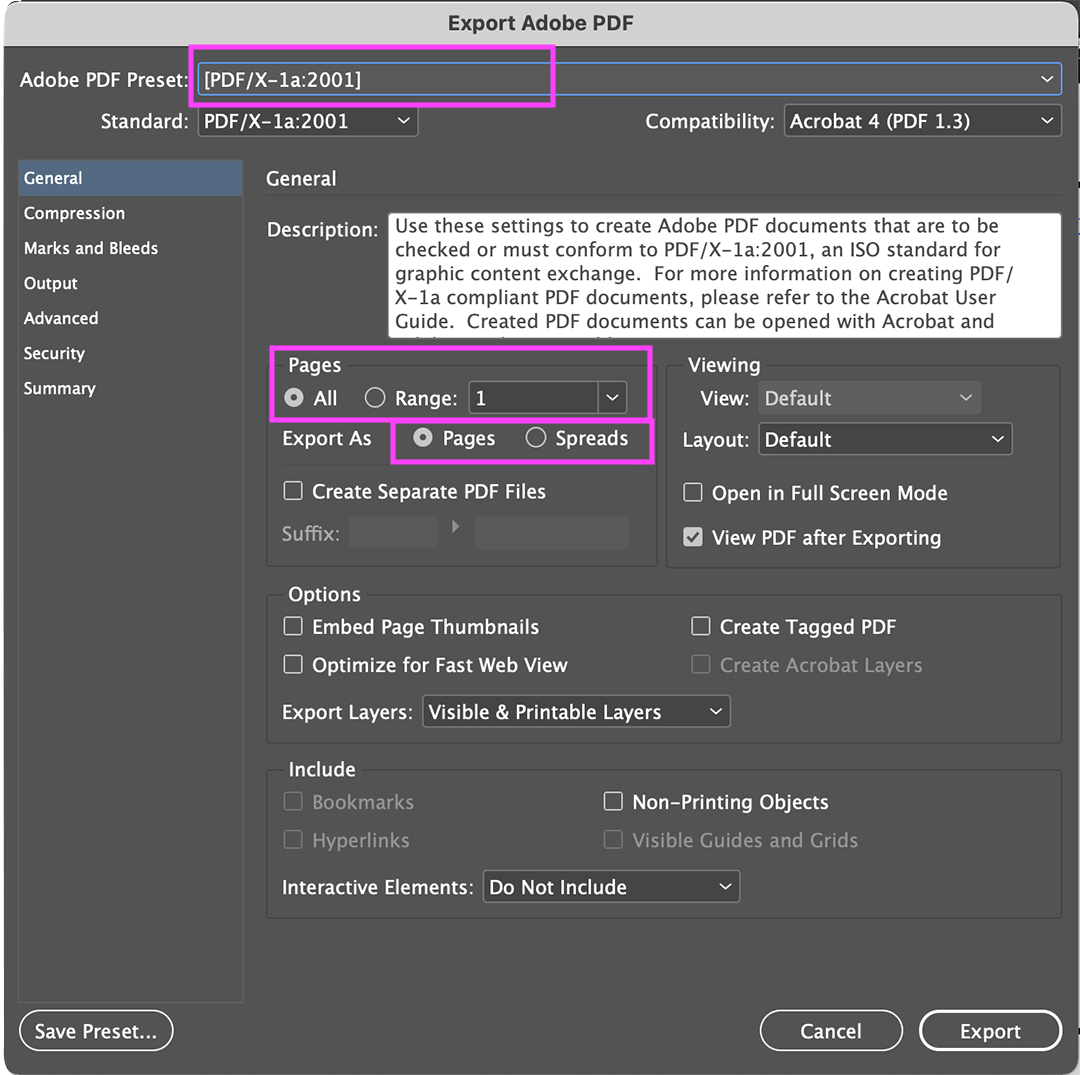 if needed, you can add crop marks and export!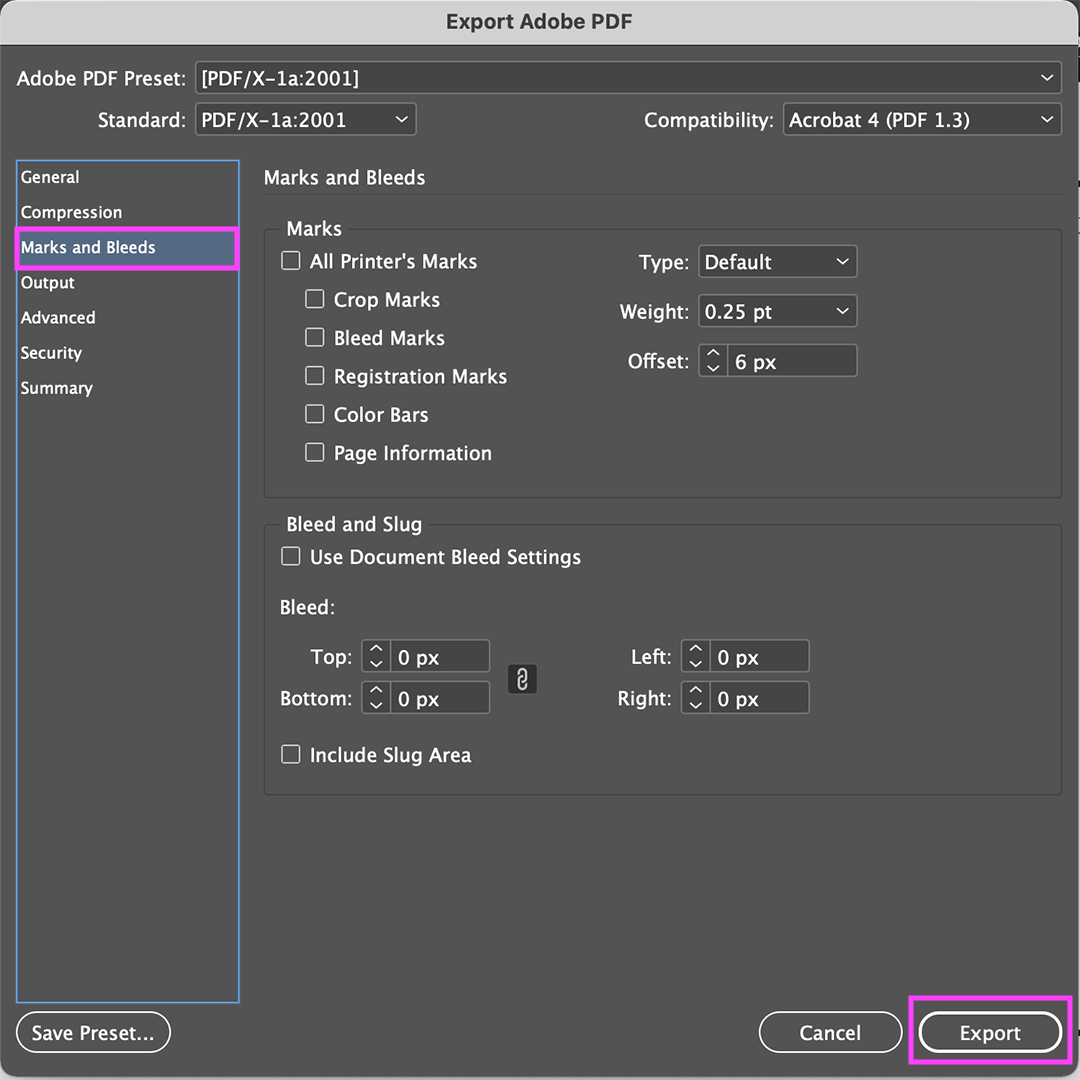 Illustrator
choose format> Adobe PDF

you can select specific pages or all of them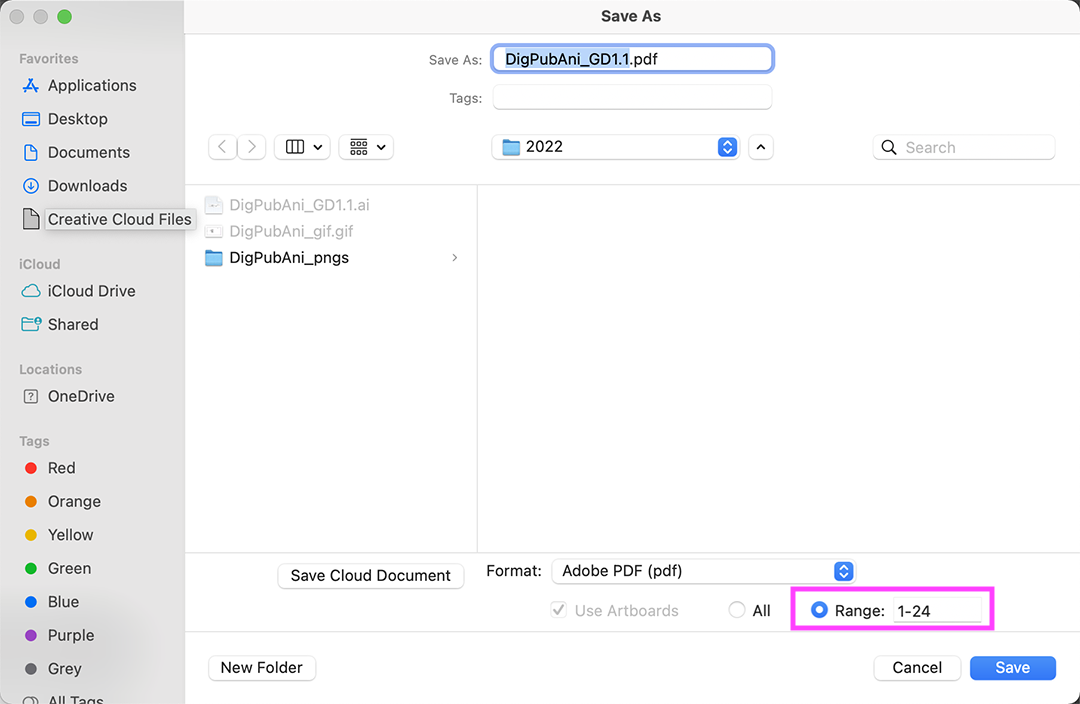 choose preset PDF/X1a:2001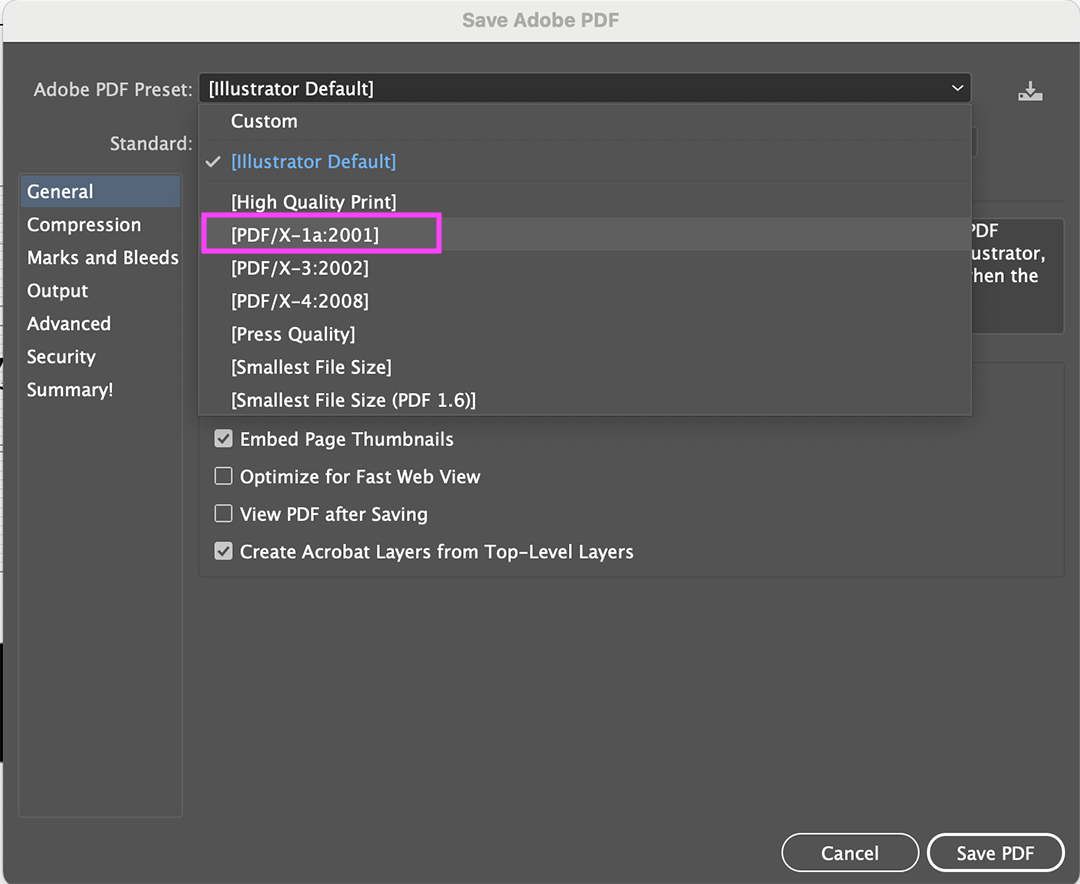 if needed, you can add crop marks and save!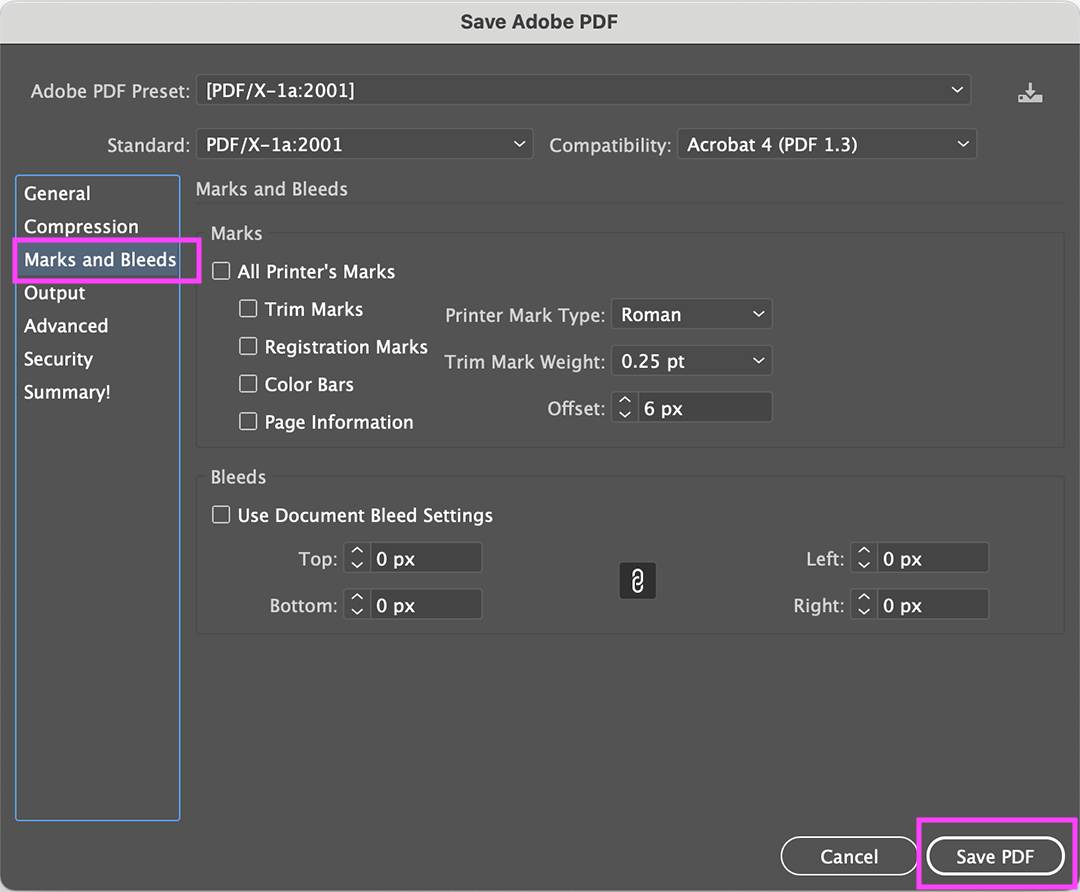 Photoshop
choose format> Photoshop PDF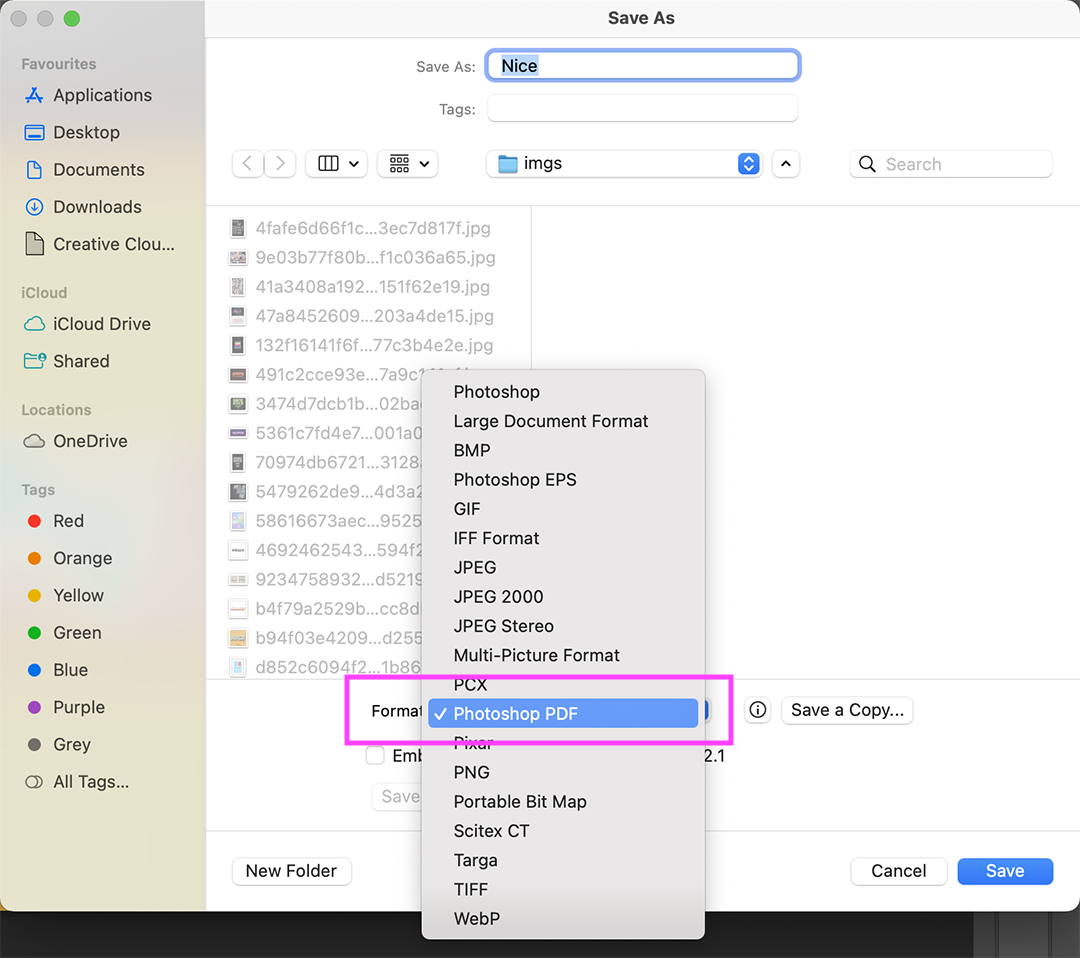 choose preset PDF/X1a:2001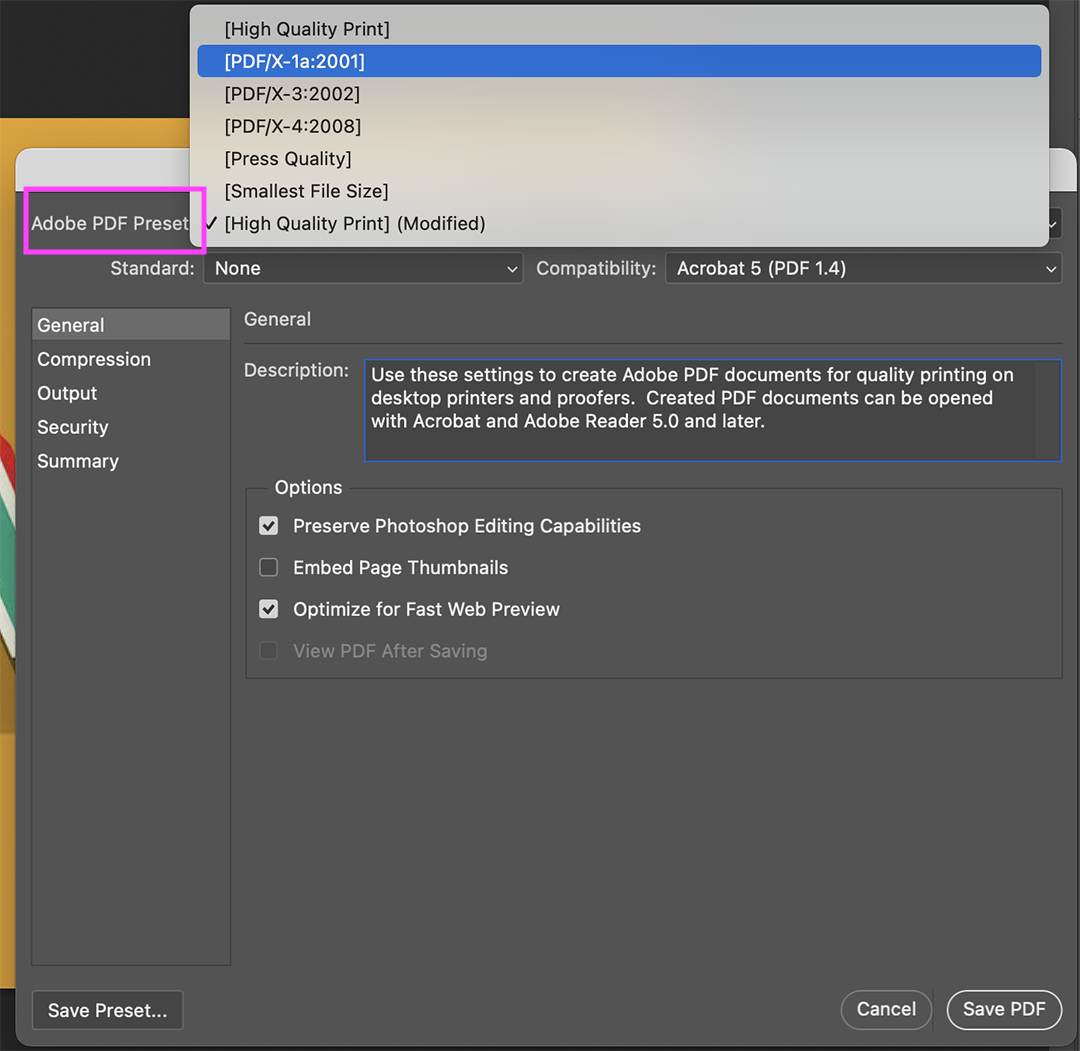 under 'output' choose no color conversion > save PDF!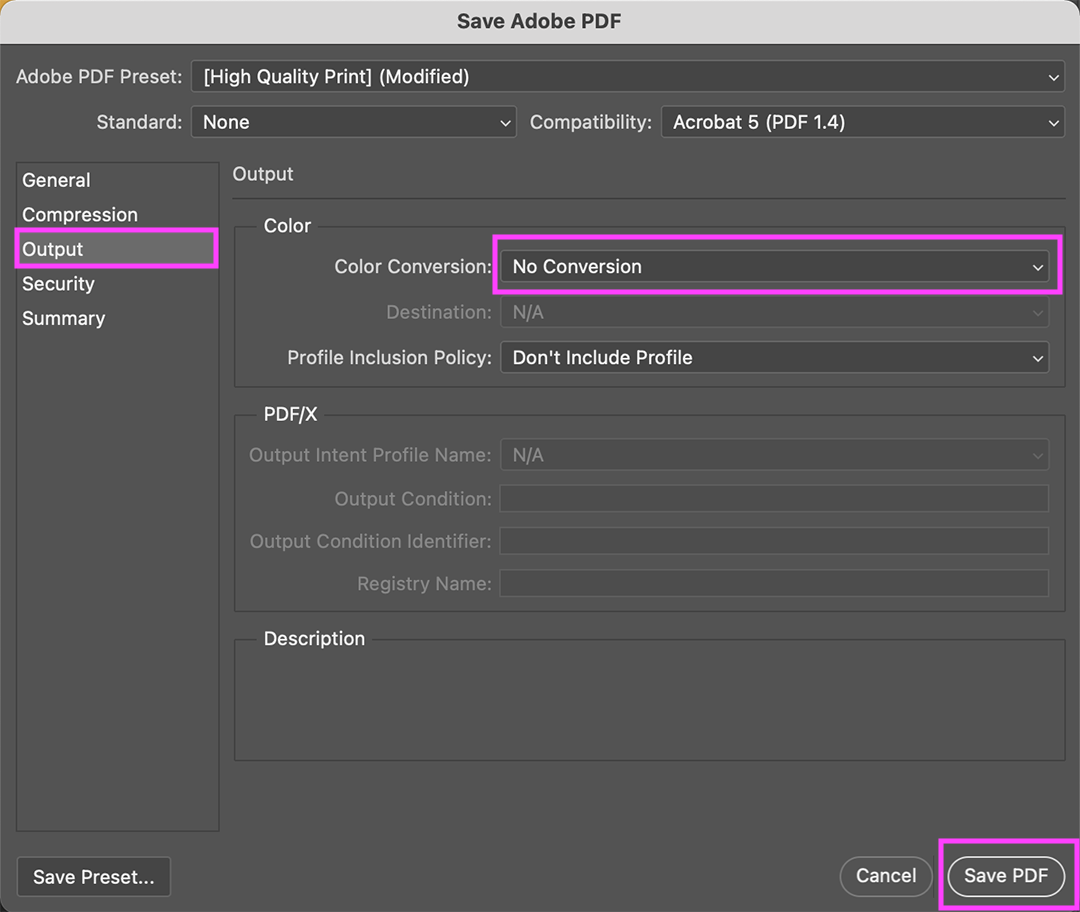 Procreate

Click on the Tools button> select menu Share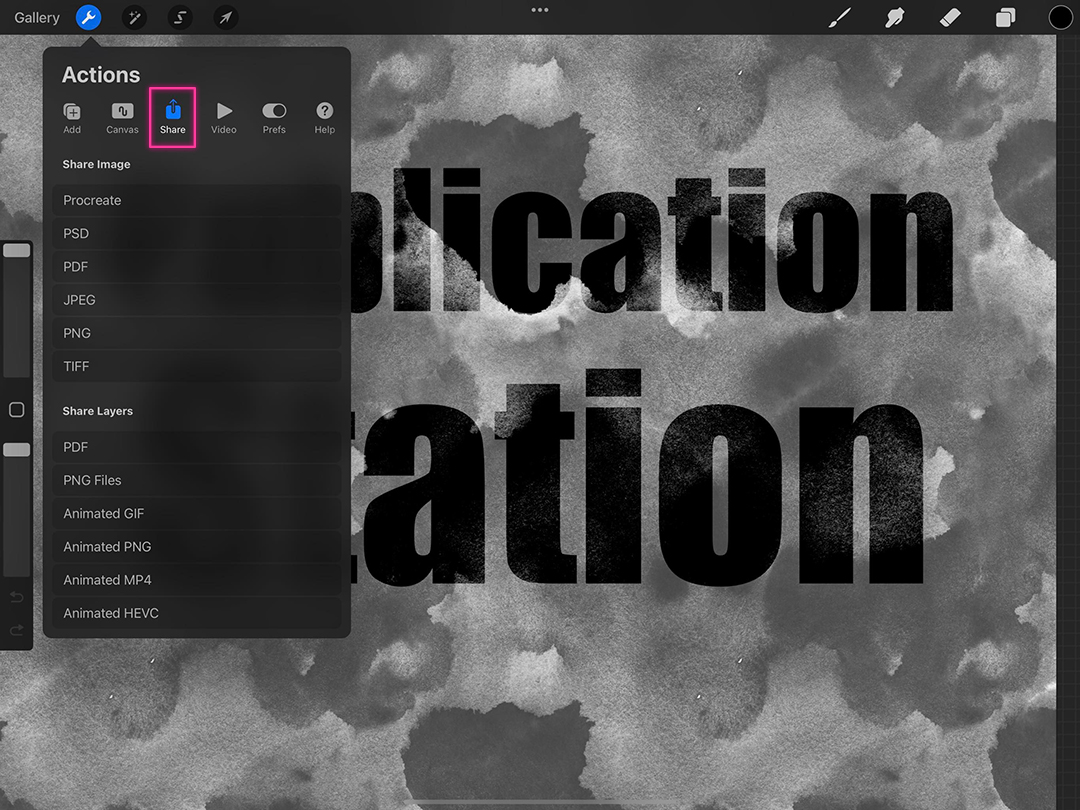 Share Image> PDF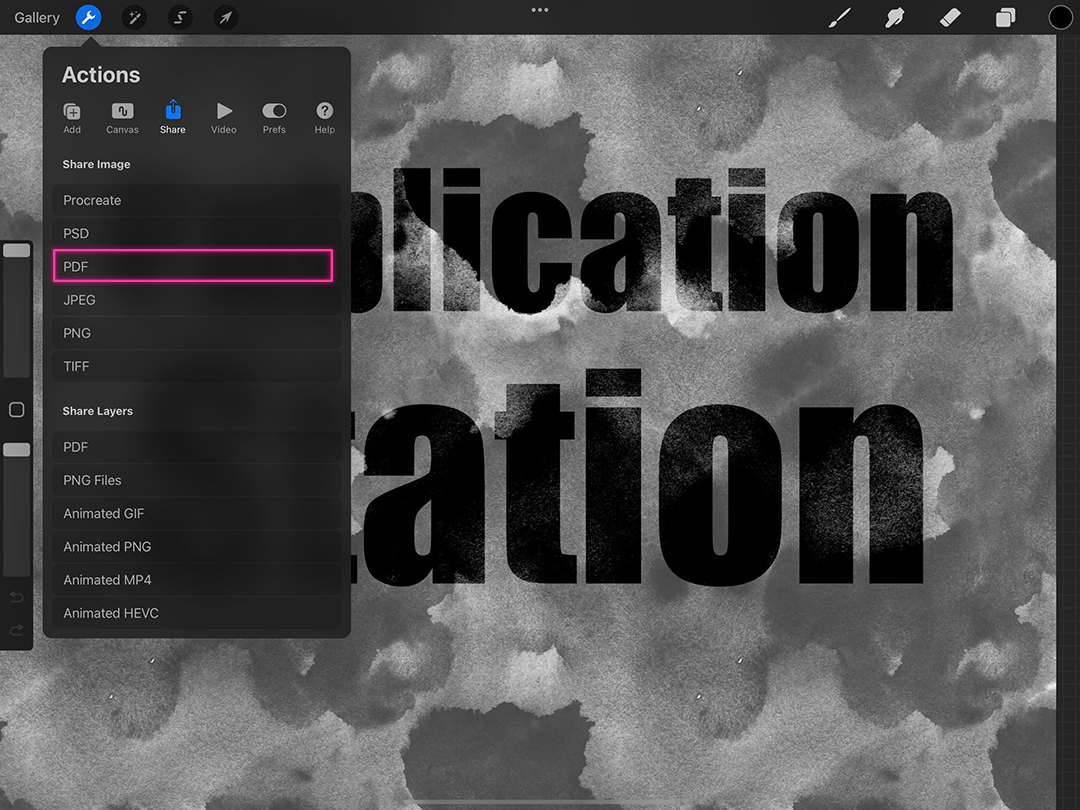 choose PDF quality> Best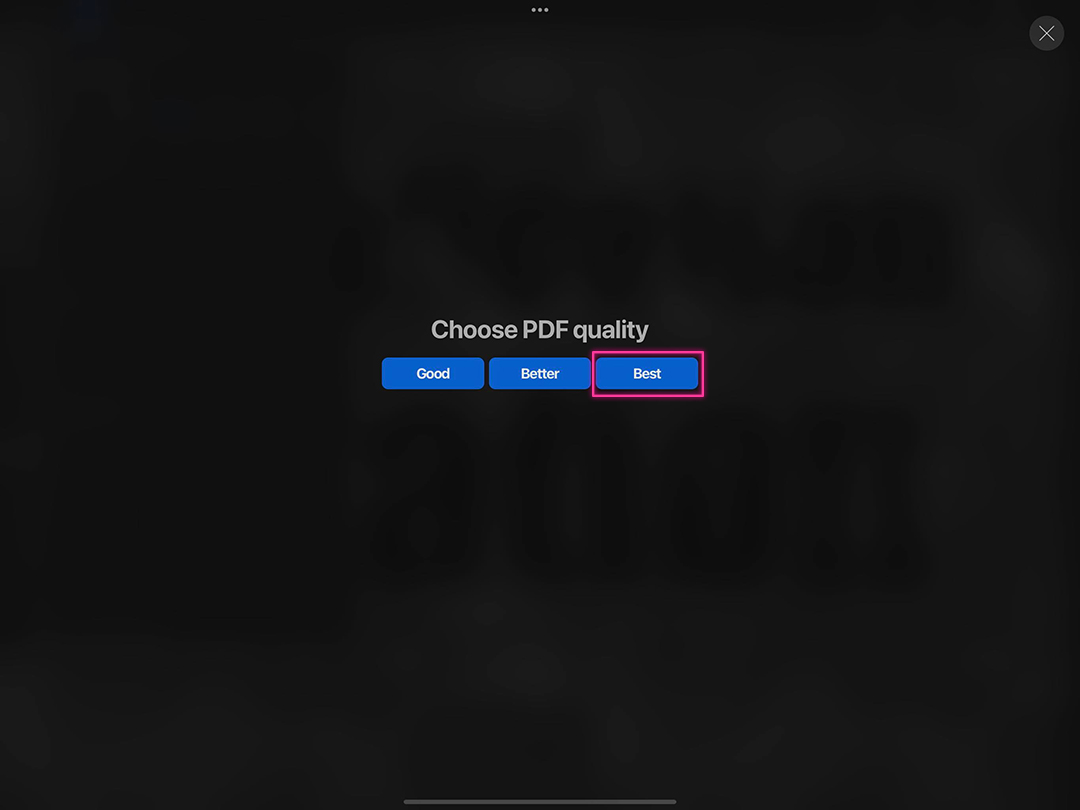 from here you can: Save to Files, Print directly with the iPrint app, or AirDrop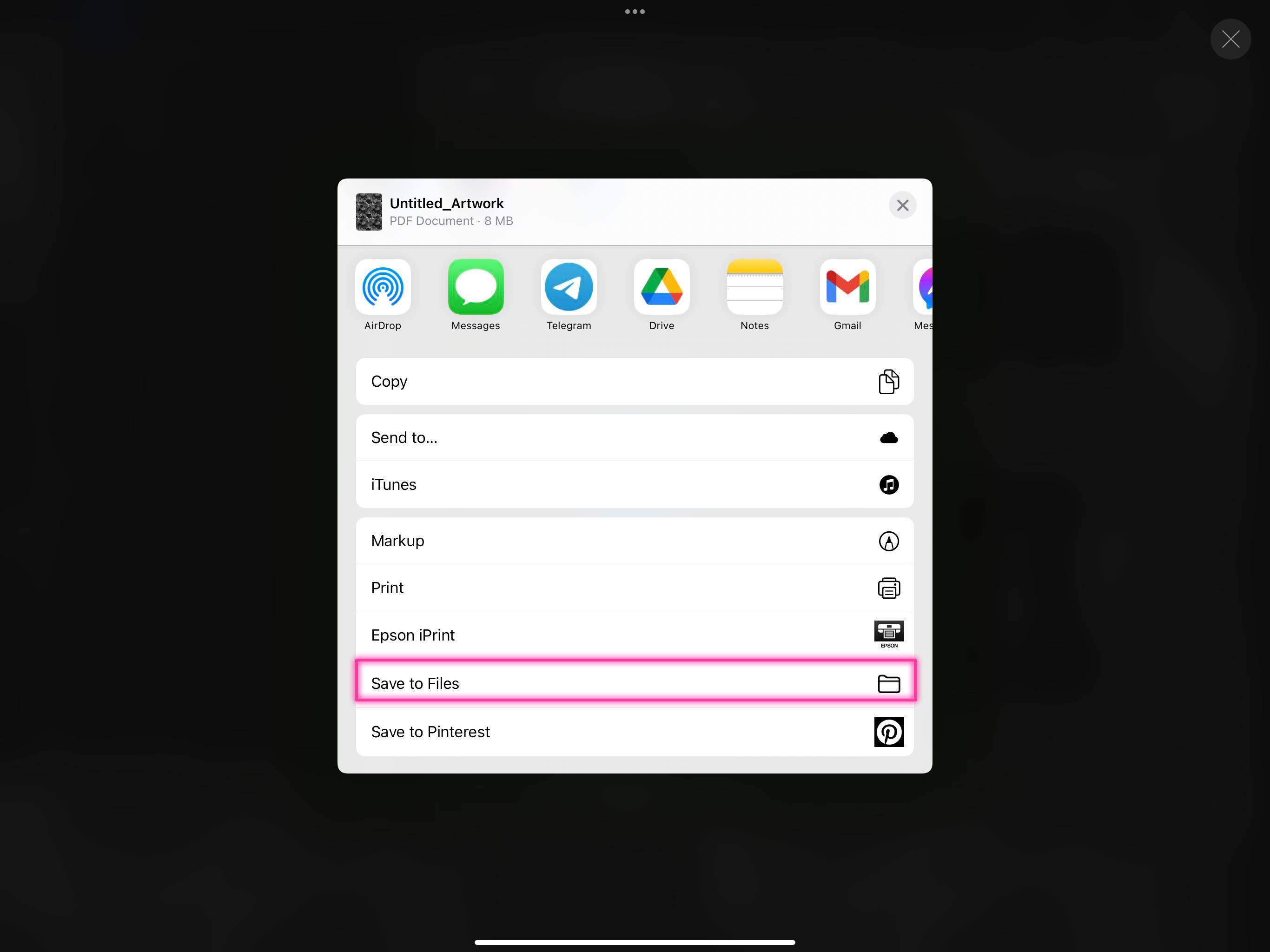 Word

go to file> save as

File:Export Word 1.png

choose format> PDF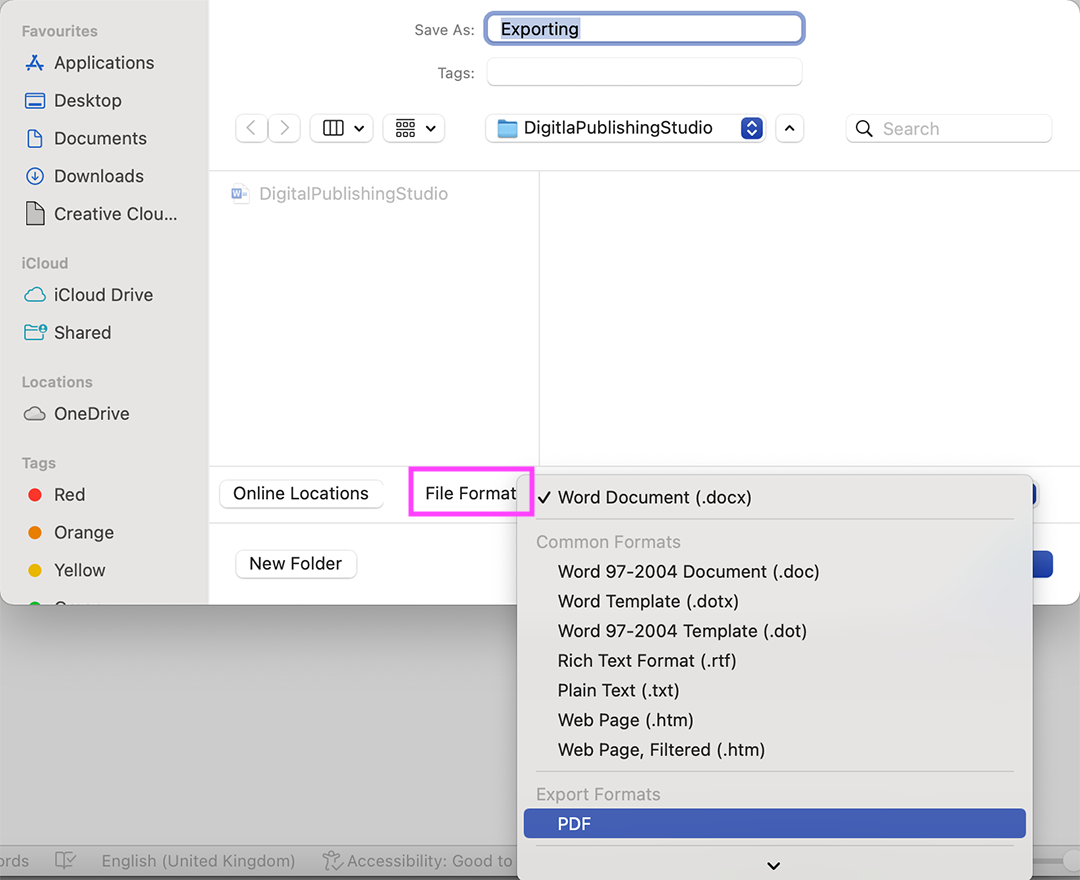 select 'best for printing' > export!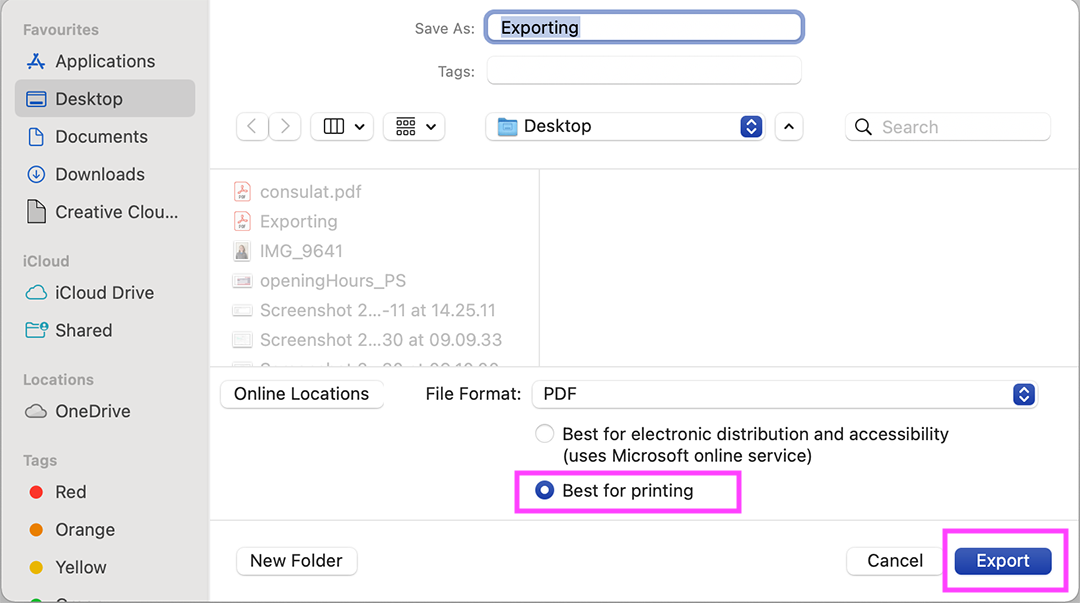 iPhone
To turn your iPhone snapshots into PDFs follow the following steps.
Open your iPhone Photo app and find the photo you want to PDF.
Select the photo and click the Share icon.
Choose the Print option (it should be at the bottom of your options list)
Zoom in on your photo; this opens your image in a PDF viewer.
Tap the Share icon again once you're in the PDF viewer.
Save it to your iPhone files.
Send along your PDF image with the assurance that the quality, colouring, and other important properties will translate.