User:Andre
Jump to navigation
Jump to search
http://publicationstation.wdka.hro.nl/wiki/index.php/Courses/Hybrid_publishing-introduction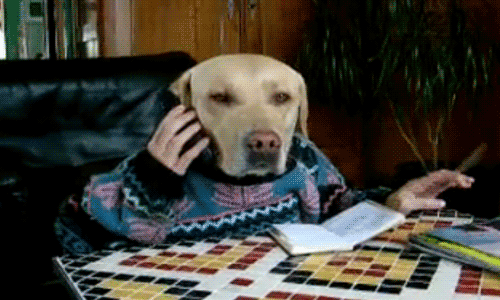 Andre's Work at the Publication Station & Hybrid Publishing Practice
Open courses 2017
https://mywdka.nl/openaanbod/?p=7498
https://mywdka.nl/openaanbod/?p=5875
BS development
issue 2
MUST
move articles from 03_Proof_Me to 04_Publish_Me as they are proof-read
include images (otherwise wont be include in image index). The following contain no image:
include "author: ...." on top of article. The following miss:
Issues with specific articles: http://beyond-social.org/wiki/index.php/What%27s_the_point_of_storytelling%3F - can you ask author to upload images again? I did a mistake them that made them too small
---
open with image view
collapse article list of non-current (issue 1)
remove future issues (issue 3)
"Filter by: "Index by: Text, Image". And make obvious to in what filter are you.
Printing options:

shortcut button for printing
downloadable pdf
separate links button with general information:

info that is currently on button can go up or onto general info page
what info??
   Intro
   About
   Contact
   Contribute
   Events

THIS IS SPECIFICITY
quick and dirty
Social media:

article share option: FB, tweeter,
Covers: 235, appropriated by Loepe Band for 2.

What will be printed inside? Flyer or article selection??
Practicals
14 June meeting at 9AM to give briefing and talk budget and details.
---
Plans for future open courses
A Wifi Book - a book that can only be read through the wifi signal and exist in only one location
Dot-Matrix Printers for EMOON - Introduction to printing with Dot-Matrix printers, and setting up of a printers to work with EMOON
Bibliotecha -
Git for artists and designers - distributed versioning
Hybrid Publishing - an introduction, similar to prof development workshop.
Wiki publishing - for students & teachers
Planing
Bibliotecha workshop with Yoana: 30 May, 6 June, 13 June. From 6pm
HP#2 for teachers - 1morning prep + 1afternoon 
Graphic design (first 3 weeks(days) if Quarter 8)
BS Front-end design for issue 2,3   dates: 9-13May 

19,20,21 April - BS work session frontend
Quarter 4 Note: Graphic Design classes have to happen on Fridays
26 April - publication station.
13 (Fri) - Graphic Design - Q8

17 May (Tue) - BS Prof. dev workshop

27 (Fri) - Graphic Design Q8

30 May (Mon 6pm) Bibliotecha open course
3 June (Fri) - Graphic Design Q8

6 June (Mon 6pm) Bibliotecha open course

7 June - HP#2 - PROF DEV WORKSHOP - w. Florian

13 June - (Mon 6pm) Bibliotecha open course

14 June - Open Course GIT - A side

https://mywdka.nl/openaanbod/?p=5875#post-5875

21 June - Open Course Git -B side

 ? 5 July - Working Wiki brainstorm - w/ minor research teachers, Anja, Deanne, Kimmy & Arjen? In conjunction with Research St. How research can be combined with these tools?
Graphic Design Q8
"quarter 8, students graphic design also need support/teaching. I will ask Kimmy for details."
2016 - quarters 3 & 4
Date
Task
Short description
Deliverables
Hours estimate
 
 
 
 
 
 
 
17 & 24 May 9-12pm
Professionalization Workshop on publishing with wikis
Professional development workshop dedicated to publishing with wikis. 17May for Wdka tutors, 24May for external contributors
3 (workshop) *2 + 8(prep) = 14h
8 March 2016
Hybrid Publishing Workshop
Professional development workshop dedicated to electronic and hybrid publishing.
wiki page pad
3 (workshop) + 8(prep) = 11h
 
 
Hybrid Publishing Workshop
Course dedicated to electronic and hybrid publishing.
wiki page
2 x 3 (workshop) + 4 (prep)= 13h
 
 
Front End for web works
Front end dedicated to the presentation of the web-based works developed in Publication Station. The workshop should be archived on the Publication St. publications catalog
 
 
 
 
Unusual Knowledge
Publication from the Open Design minor
wiki page
16h
 
 
Refugee Phrasebook
The initiative help refugee arriving in Europe (http://refugeephrasebook.de/). Content, layout, distribution must be improved.
wiki page
???
 
 
Research on html-to-print
Continue the research on the production of print-ready documents from HTML+CSS. Currently WeasyPrint seems the most promising tool, but much research is still required.
wiki page - dedicated to WeasyPrint
16h
 
 
HPP Practice Pilots – Front end
Publish and present the HPP pilots on the web.

Discussion needed

 
16h
 
2015
Status
Deadline
Date
Task
Short description - what needs to be done
Deliverables
Deliverable content
Hours estimate
Doing
Date
Short Desc.
Long Des.
Duration
Doing
From Set 2016 to Jan 2016
Design & Technique teaching
Teaching Design & Technique Q1, Q2 for Graphic Design 1st year students. The course is an introduction to Web-design - HTML, CSS, Javascript, Vector drawing. It is focused on the creation of Web publications, but it also is intended as basis essential for the development of othe forms of digital publishing
Courses/Design & Technique-Essential Web Design - course pages.
http://publicationstation.wdka.hro.nl/go-student/ - Students' work
2 Quarters, 4 hours a week.
Done (maybe continuing)
October 2015
Development of the Refugee Phrase book in WdKA
http://www.refugeephrasebook.de/ - project's website
Publisher:Refugee_Phrasebook - presentation of work at WdKA
4 days
Doing
December 2015
Research on hybrid publishing subjects
Optimal Character Recognition, Web-to-print
Doing
From Nov 2015
Encyclopedia of Unusual Knowledge
Creation of a publication for the Encyclopedia of Unusual Knowledge, a project by Digital Craft students
Unusual_Knowledge:Main_Page
2 session: 2 hours
To Do
September 2015 ??
Elaborate course on Vector drawing and Git. (possibly in combination with Loes Sikkers).
How can versions of a drawing be stored using Git. How can those versions be used to form an animation, or a decomposition of the draing, where only the changes from one version to the next are shown? Or how can drawing be made collaboratively across the network with Git?
16 hours
Done
July 13
Publication St. Hybrid publishing workflow presentation
5 hours
Doing
June 26
Research on Web-to-print (with Arjen Suiker and Lucia Dossin).
Goal: transform reflowable (markup-based) digital publications into fixed-layout PDF, ready for print.

Case study: Beyond Social - Devise a web-to-print strategy to Beyond Social?
Requisites:

an online workflow (run on a server)
support page numbers
gather all articles in on to 1 document

Web-to-print Research Page; Beyond Social: print publication function.
aprox. 32 hours
Done
Beyond Social infrastructure upgrades
Implement article preview system; Implement update frontend system; Replace code base, to gain efficiency ;
24 hours
Done
Beyond Social wiki added features
video widget for vimeo/youtube; Change page names; Inclusion in wiki tutorial
(Deliverables)
(Deliverable content )
3 hours
To Do
Created new styles for website Beyond Social
Creation of new CSS stylesheets for the BS website. The development of the styles can be done with students and used as pretext to teach CSS and HTML.
CSS and HTML basics Stylesheet for BS
6 hours
Done
12 & 17 Nov 2014, 17 May 2015
Beyond Social introduction
A hands-on introduction on the structure of Beyond Social and how to create and edit articles.
Beyond Social Wiki tutorial
2 hours x 3 events = 6
Done
Nov & Dec 2014
Beyond Social infrastructure
Creation of the whole infrastructure: wiki and wiki to front-end code, organization system, which allows Beyond Social to exist both wiki and website.
Beyond Social wiki, Beyond Social Front-end
More than 40 hours.
Done
April 2015
Tutorials
Tutorials with Y2 Graphic Design students - Editorial module; tutorials with Gülşen Emre on publication "Reset, Hack and Own";
10 hours
Done
6,13 March 2015
Hybrid Publishing classes to Y2 Graphic Design - Editorial module
Classes focused on hands-on hybrid publishing approaches
(Deliverables)
web to print, hybrid publishing
24
Done
March 2015
Creation of Hybrid Publishing resources
A collection of tools (scripts) meant for easy hybrid publishing process. The Hybrid Publishing resources were central for Hybrid Publishing classes.
(Deliverables)
Hybrid-Publishing-Resources code repository
8
Done
14 April 2015
Style-guide to HPH
Creation for a Style-guide for the HPH, that supports a hybrid workflow and allows authors to work with Word(.docx) documents
(Deliverables)
Publisher:Style-guide
3 hours
To Do
Bibliographic methods for hybrid publishing
Development of a system to integrate a smart bibliographic and referencing system in a hybrid publishing workflow. Using Zotero.
Publisher:Bibliography
8 hours
Doing
27 May 2015
May 2015
Open aanbod Wiki as Publishing Platform
Course focused on hybrid publishing workflows with wikis as the center publishing structure, from which other publishing outputs: website, visualizations, book are created
(Deliverables)
& materials, goals & synopsis mywdka course page
9 hours (3x3hours) of teaching
Done
Nov 2014
Essential HTML - Open aanbod
This workshop will be a first dive into HTML, the lingua franca of both the Web and ePubs (eBook format). The course will present HTML, both in its historical as well in its technical context, and introduce its structure and syntax in a simple and accessible form.
(Deliverables)
Slides mywdka course page
9 hours (3x3hours) of teaching
Done
(Deadline)
Jan 2015
What is ePub? - Open aanbod
This course introduces the ePub electronic book as a publishing format. It introduces the structure and ideas that underlay this format. NOTE: the course must be changed, as to make it less dry and more interesting. A way to do it is to start with an existing publication and laid-out EPUB, which students have to tweak.
Slides & Resources mywdka course page
9 hours (3x3hours) of teaching
(Status)
(Deadline)
(Date)
(Task)
(Short description - what needs to be done)
(Deliverables)
(Deliverable content)
(Hours estimate)
to do
Manual on wiki as Hybrid Publishing tool publishing tool (for June 2015)
Documentation and Resources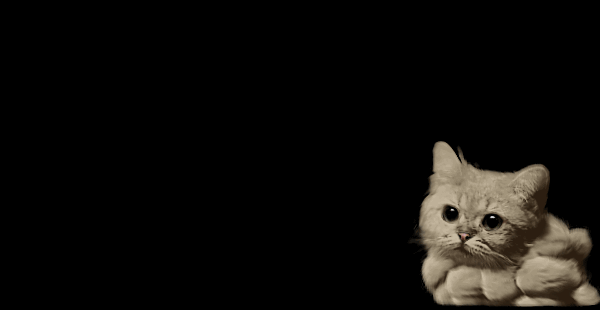 06.02 - Beyond Social - updates
On May 27 and 27 I teplaced code base which was running beyond social, in order to fix the frequently broken images bug and to gain efficiency. If you notice something out of the ordinary, please let me know.
I've also be trying to put in place a preview a page preview system and update function (a link anyone can use to update the site), yet those two are being harder to accomplish them I expected.
I've added more video feauture: both vimeo & youtube can now easily be embedded; See how in http://beyond-social.org/wiki/index.php/Wiki_tutorial#Youtube.2FVimeo_videos
Notes
Meeting 22May
complains
failure of open aanbod
difficulty in developing publications:

lack of content
lack of strategy to work with students w/ aim of producing publications
lack of basic knowledge from students: HTML, CSS,
suggestions
involve station's staff in the teaching and planning of modules for majors and minors
plan a course : Essential hybrid publishing that will teach basics of hybrid publishing. Mandatory to all Graphic D. students
other strategies to produce publications with students?

book sprints ?
recipes on wiki ? (written by students. Scrapped and applied a style for digital(site,epub) and print)
collaboration with editorial design project
By June have a manual with the basic of wiki. How to make it your own, and what are the problems you encounter.
A package that can be used by others.
How can others can understand it and use?
a package that others can use
what is the aim?
what would help communicate what it is?

On a practical side: we need a system that works well enough.
the generic way to work with the wiki. within the system, there are the things you have to keep in mind.