User:JulietUlehake
Jump to navigation
Jump to search
Fantastic Forgeries, P2
Juliet Ulehake, 0914931
Chosen Artefact
Knotted Chair, Marcel Wanders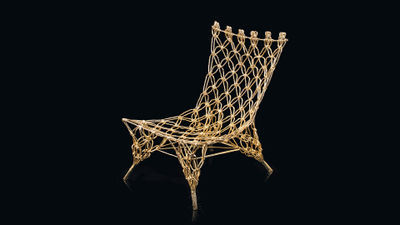 Year: 1996
Brand: Droog
Material: carbon and aramid fibres , epoxy resin
Product Size: 50 x 64 x 74 cm

Macramé was a popular handicraft pastime in the 1970s, but has since acquired a somewhat fusty image. In 1996, Marcel Wanders surprised the design world by developing a chair that was completely knotted in this way. Instead of the traditional rough sisal rope, he used ultramodern reinforced aramide. This lightweight chair combines industrial techniques and handcrafting. The thread constructed of aramid and carbon fibres, is knotted into the shape of a chair and then impregnated with epoxy resin and hung in a frame to dry, leaving the final form in the hands of gravity.
Droog Design started out in 1993 as a collective presentation by young Dutch designers at the annual furniture fair in Milan. The overwhelming success led Gijs Bakker and Renny Ramakers to develop the collection further and set up the Droog Design Foundation. Since then Droog Design has become known for its lucid and original design approach. Droog Design develops experimental products with clients, manufacturers and designers. One example of this is Dry Tech, a collaborative project between designers and researchers in the aerospace department at Delft University of Technology. One of the things created there was this Knotted Chair by Marcel Wanders.
At first, I wasn't that impressed by this chair. I though, oh okay, nice. I was about to move on when I saw that the chair was only made of two materials: fibres and resin. That sparked my interest. How could something that is known to me as fragile create such a solid object? A bit more research and I found out this chair can hold a grown man. My mind was blown and made up, this was the artefact I would be working with over the next few weeks.
"We had to make this chair in mid air, so we had to work with gravity, that it worked was a little miracle." - Marcel Wanders
Copy
At first, I thought I was intrigued by the art of the macramé knotting. For my first version of my copy I therefore made my own macramé.
After talking with my teachers I realised it was not so much the look of the macramé, but my fascination about the added process creating new value of this technique. That's why I made another copy. Starting, again, by creating a macramé piece. The next step was impregnating it with epoxy resin to try and recreate a solid object out of such a fragile thing as knotted thread.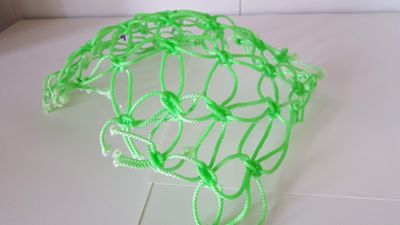 Transformation
Starting on my transformation, I first contemplated exploring materiality of fragile solidity. As sad before, I was intrigued by Wander's chair because the object itself looked fragile due to its use of material (rope) and its open structure. It seemed almost impossible to me that this object could be so sturdy. After thinking about it some more I came to the conclusion that I wasn't very excited about this idea. Instead of appropriating Wander's idea and find new ways of making the fragile solid, I wanted to appropriate his process of adding epoxy resin to rope but adding it into a different context to create new meaning.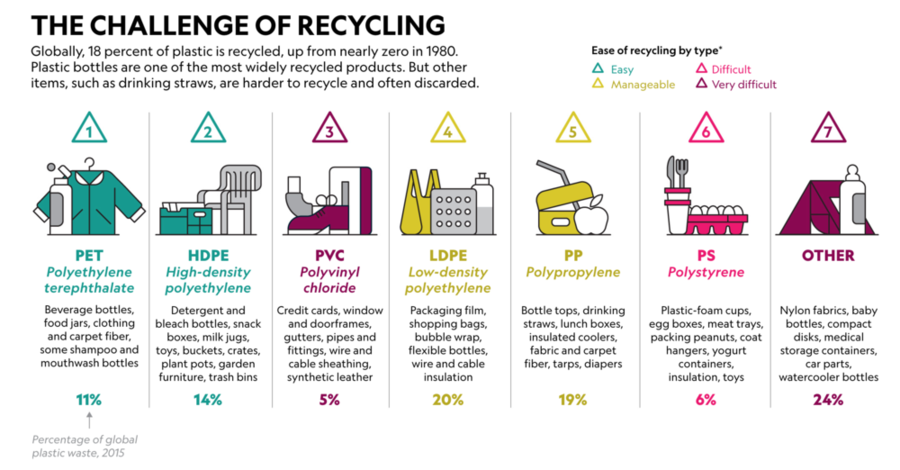 At some point while I was scrolling through my facebook feed, I came across this article, Toe naar minder plastic on National Geographic. It's #stopmetplastic month and after reading some more articles and getting a wake up call, I came to my new concept: rather than buying rope for this project, I'll make my own using plastic bags I had lying around my house. So why use plastic? If you have the time, definitely read some more articles on the subject, but here are some stats to summarise it.


World plastic production has increased exponentially from 2.3 million tons in 1950 to 162 million in 1993 to 448 million by 2015..
More than 40 percent of plastic is used just once, then tossed.
I can't invent ways to reduce the plastic production or reduce plastic pollution in these three short weeks, but I can find new ways to reuse and repurpose plastic.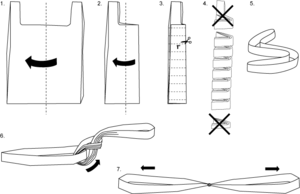 I started by gathering plastic bags in my house and getting some help online on how to make rope out of it. Not rope, the official name for it is "plarn" (plastic yarn). However, I found that this method created quite a fragile plarn. If you pulled too hard, it would break. So I did some more digging and found a way to process these strands of plarn I had made into a sturdier kind of rope. [1]
After creating this rope, I started the process of creating the macramé again and processing it with epoxy resin to get the desired result of a fragile looking solid and sturdy object.

Final results
Statement
Fantastic Forgeries presents alternate histories of material culture through the research and evaluation of existing artefacts – and their appropriation, transformation and remaking. Fantastic Forgeries uses historical crafted objects as a departure point to reflect on the status and practice of craft in our contemporary society. The objects will be used as tools to examine traditional ways of making as well as a formal, tactile, and decorative inspiration to compare when stretching the boundaries of digital fabrication. My project specifically is inspired by Marcel Wander's Knotted Chair.
I am structuring this short research around the before mentioned parts. Week one is used to use a method to steal and copy a chosen artefact from the museum and recreating a selected part. Week two and three were used to transform my chosen artefact, positioning it in a new context as well as finishing up, documenting and writing down my process. Methods used in this project are therefore also appropriation, copying and transforming.
In this project I conducted artistic research on ways to appropriate the Knotted chair by transforming it to create a new societal value. It consists of two parts: a copy, and an appropriation. A copy of the artifact was made inspired by my fascination for the solidness of this fragile looking object. Using rope and epoxy resin, I recreated a part of the chair. By appropriating the technique used by Wanders, I tried to create a transformation with a bigger societal and environmental value. Instead of buying rope, I have created my own rope using plastic shopping bags. Through using a different material (self made plastic yarn) and placing it in a different context the piece acquires a different meaning. The project combines craft, as the yarn of plastic bags is woven by hand just like the macramé structure, and technology, the application of a body of knowledge (creating the plastic yarn, the process of epoxy resin) for practical purposes (creating an object). However, there is no aspect of digitalisation. The result is not exactly what I had hoped for. The plastic yarn worked, but when treated with epoxy resin it didn't get as solid and hard as I had hoped. If I could redo it, I would add the element of digitalisation. I think overall it's a start of what could be a really interesting project, but it's only the start. I am pleased, however, that this project gave me the opportunity to dive into the fascination of a certain material and process. In my major I tend to stay in the concept phase for too long. I have to learn to start and make things, experiment with materials and see what happens along the way. This project has definitely pushed me to take my first step to this goal.
This project definitely has a relevance. It not only celebrates and honors one of the most innovative Dutch product designers as well as having personal relevance giving my the opportunity to dive into a fascination of material of mine, it also helps battling the plastic pollution that needs to be stopped. Rather than throwing your bag away next time, make something new out of it, like a chair!