User:Meikebrand/CFM
Jump to navigation
Jump to search
⌇⌇⌇⌇ CRAFTING FUTURE MEMORIES ⌇⌇⌇⌇
IMAGE OVERLOAD
Around 671 photos are being posted on Instagram every single minute all over the world. The feed of photos is way too much to ever be able to see, because it's updating all the time. Even on your own account, in your own circle, you can't keep up what's being posted all the time. If you scroll through a media like Instagram, you get thousands of the same looking picture. Because of the size, because of the filters and the same kind of photos; none of these photos will remain in your memory.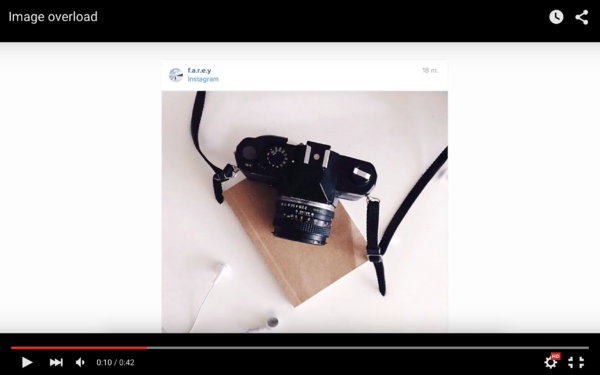 IDEAS
- Create a page where all photos that are being uploaded are being placed on. This way you would be able to see whats posted in one overview.
- Create a room full of Instagram photos beiging beamed on the wall. Your senses are overloaded because of the images coming at you from every direction.
- Use HZ sound to create a hearable experience of the overload of posts.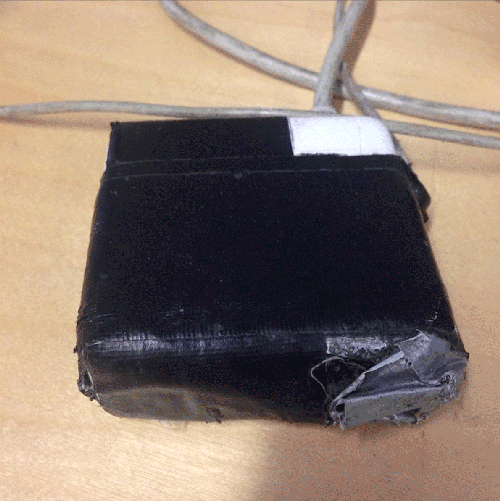 Test: reposting a screenshot of a posted photo. Overload of the same looking images, quality of the image and at the same time the memory goes down because of this.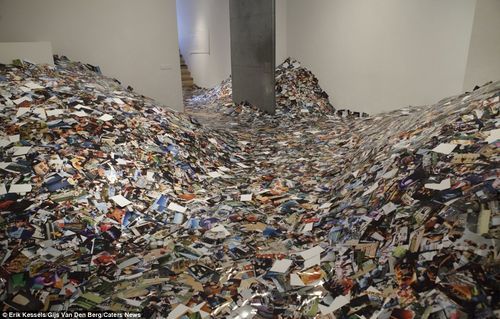 Erik Kessels, room of pictures.
⌇

COMBINE BOTH SOUND AND IMAGE IN AN INSTALLATION

Trying to get an account were there were uploaded multiple images per second, with this info we could multiply this a lot of times to get the total number of images uploaded. This didn't work out well. But we still had the idea. If this couldn't work we could make it our own with numbers we made up. Just to "visualize" our idea.
The final idea was to create two boxes. One visual and one with audio. The one with the visual would show the all the pictures that one of us sees on their account. With this we show the massive amount of pictures we get to see as a single user, you can't even keep up with your own 'friends'. The box with the audio would generate a sound that represent all the pictures uploaded to Instagram every second.