User:Noemiino/year2
Jump to navigation
Jump to search
Info
NOEMI BIRO 

 0919394@hr.nl 

 Graphic Design

Inspiration
Miriam Ribul [1] - Recipes for Material Activism [2]
Textiletoolbox[3] --> sort of innvovative platform for experimental swedish materials
Fusing
Historical example
Concrete used as an opponent against freedom as walls. With my historical example, I want to find a way freedom can break through the massiveness of concrete. I like the idea how such a hard object consists of powder- very powerless, innocent material and water - liquid, taking the form of its surrounding can build up into that state of matter. Through experiment, I want to break it down just enough to give space for freedom to shine through. That I mean literally. I made a candle holder which fuses together concrete and sieve.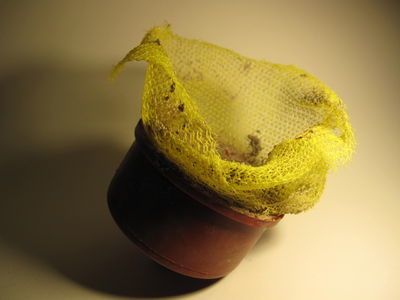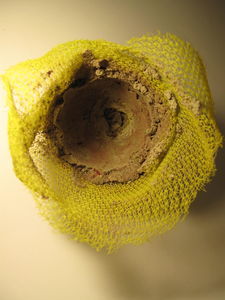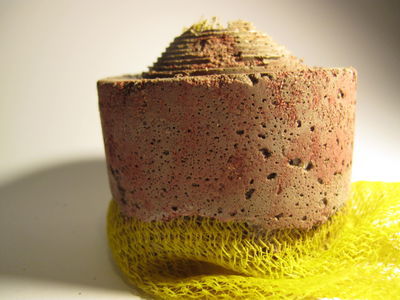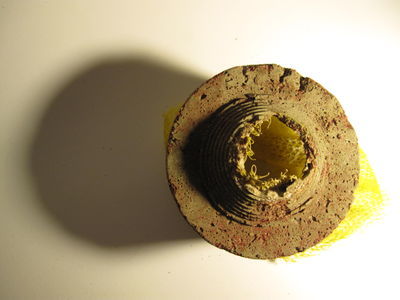 ---
I took some pictures of the mold and I was pretty fascinated by the structure that emerged from the concrete so when zooming in I was left with almost a landscape. This picture then I imported into photoshop and started playing around with different settings for it. At this point, it was a visual fascination rather than the conceptual experiment I started up with. Playing around with the photoshop filters and layers made me realize how also my process can be viewed as fusing.
---
---
In the end, the pictures I ended up with are distorted, so incorporated into each other that they realized a new entity, I look at it as a new pattern rather than the initial object I started off with.


I wanted to break some parts of its wall to give the candle places to shine through but I really liked the shape that emerged so I decided to try that idea on another example.

Comparative example
In this example, I decided to use concrete and light and experiment with the relationship that can be built between them. I spread a layer of concrete onto a plastic sheet and put a sheet of sieve on it, then I applied some oil paint, then another layer of concrete. After 48 hours, it dried I hammered it in several places. I expected the sieve to hold the concrete together even better. I formed a wall out of the layer and put it under some light which created some interesting light- shine throughs. In this example, I focused more on the fusion created by light and concrete in the moment and tried to capture those patterns in photographs.

  


  

New skill
As a new skill, I wanted to experiment with digital collage creation and animating them. I was inspired by the work of Alejandro Chavetta [4] and his startup from old photographs to assemble something new. I started up with gathering online materials and then I cut them out, colored them and tried some animation with them.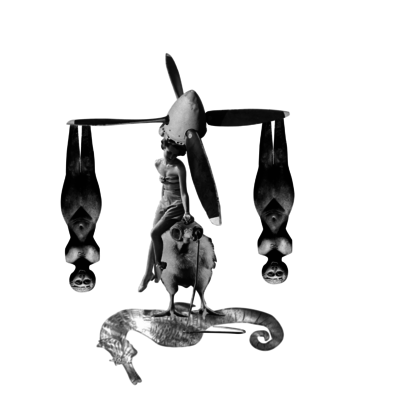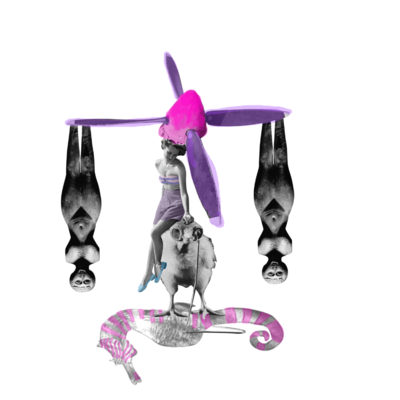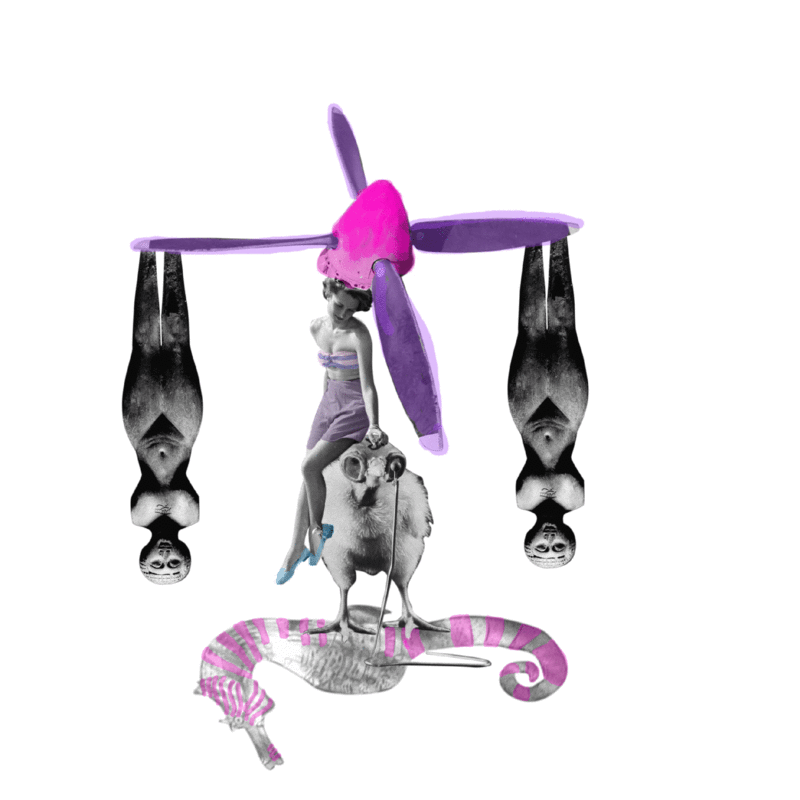 I find it a very fun thing to do so I created another one: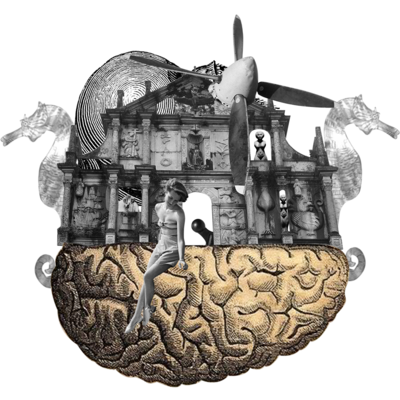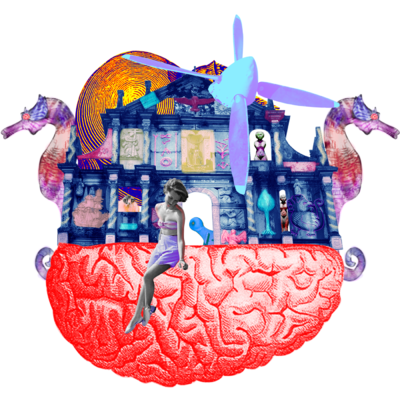 for some reason the gifs don`t seem to work...here`s a link to the second collage full animation [5]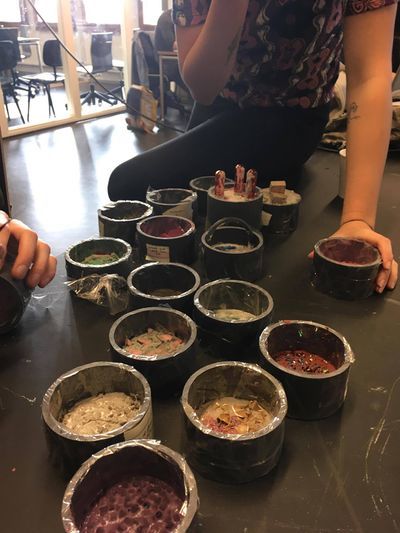 Material to the limit
Inspired by Miriam Ribul`s experiments I was experimenting with creating different materials by mixing together starch, vinegar, glycerine and water.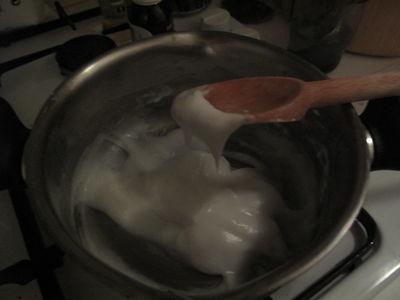 Tapioca starch
After mixing the ingredients on low heat a very strechy, sticky gum like material emerged. I spread this material on a medicine holder and after it dried it took the form of the medicine holder. The material that emerged is soft and can be bent but it still has the shape of the medicine.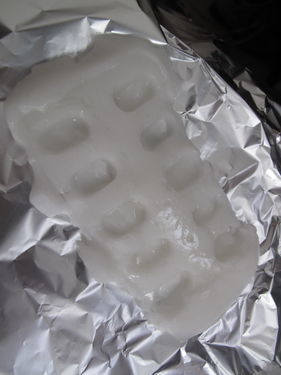 Potato starch
The material that emerged with potato starch is sticky when still warm but it gets to a almost like a bendable plastic state when dried. I put some material on an old lino cut that I had and I like how the negative is created after I removed the material.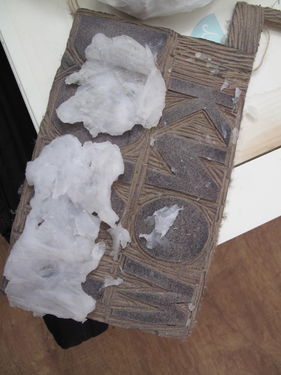 This material holds potential to build it into 3D shapes that is the next step of how I want to push it further.

Theoretical readings
notes
☐ by separating the crafts into different sections you take away knowledge from the creator, he becomes part of the industrialized process, not understanding the whole, only his delimited sphere
☐ craft emerges in opposition to the idea that people should only be involved in a small part of the making process
☐ craft is elitist when measured in quality
☐ craft is elitist inspired by socialist ideas, the details make it elitist
☐ craft is contradictory you get something valuable, something that is the materialization of knowledge, where the process is transparent
☐ a crafted object tells the story of it`s making

---
☐ art & craft --> they both can express an idea with the outcome product
☐ art usually has craft embedded inside
☐ art is more conceptual while craft is more about the making process

---
☐ craft = the word as a term is eurocentric but the practice is not
☐ the term 'craft' created to distinguish a countermovement to the industrial revolution
☐ Is awareness of crafting necessary to call it craft? - I would say no, as long as the making process involves you developing something with the use of the available resources
☐ craft as a term gained a new meaning after the industrial revolution

the skill of manipulating speech < industrial rev. < the practice to give value to human creation = celebrating the joy of creation

---
☐ bringing value to new ideas through introducing them under the term craft
☐ craft is the authentic, natural way of creation for humans, back to the roots movement - I don`t fully agree with this statement because in my opinion even in the unreal, technological sphere we are capable of crafting objects

---
Craft for me is valuing human interference in the making process. In my opinion, today`s craft can be a combination of analog and digital works where the balance is essential.
Why I make?
I make for duality`s sake.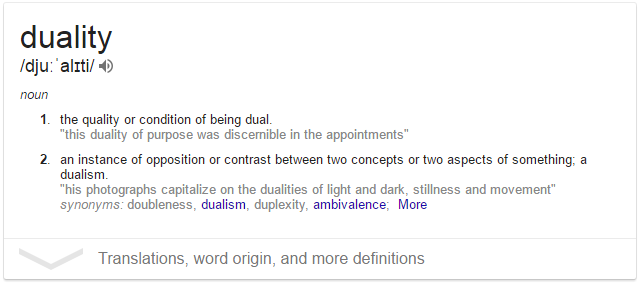 Duality is everywhere I look when it comes to making. It is in my attitude: sometimes spending days obsessively working on one thing, other times nagging myself to be productive. It is in my fascinations: nature - a source of energy, individualism, pureness and reality & city life - the rush, society, speed, innovation. It is in my medium: analog - paper, prints, colorful pens & digital - websites, codes, programs. In the works that I make I try to challenge myself to look at these pairs with the purpose of inspiration and use them to build up something new, perhaps experimental. This way my approach to duality is seemingly different every time. I like to establish connections through interaction. I like to bring a digital edge to something created in analog. I like to look at the small structures and find something new in them. Working in 3D this way was a pretty new thing for me and to be honest, I didn`t feel the examples were finished until I gave them a digital, 2D touch. I like to combine 3D objects with digital - like my final example should be - to achieve interaction. For me, the 3D object is usually just a platform of startup. It is the ground to establish the first connection with the viewer and from there redirect them to a new sphere: a website, a program, a projection - something they can trigger by acting upon the "ground".
Final object
In my final object, I want to push to the limit the material that I created mixing together starch, vinegar, water, and glycerine. Keeping in mind the story of duality that I want to tell I want to create buttons out of the weird material. A distinct characteristic of the material is that if it stays squishy, kinda disgusting but intriguing at the same time if left just a little time on air. After a couple of days it dries and then it maintains the shape that it took permanently, without being stretchable anymore. When poured onto a shape and left to dry thus it maintains the shapes intricate details but it is also strechable. As I noticed when showing it to other people it is the kind of thing that people want to touch, they are disgusted by the feeling most of the time but the human curiosity is stronger. So the buttons or better-named keyboard would have different shapes on the top and would be connected through a makey-makey to the computer. Every time a button is pressed it adds a letter to the sentence that will appear in the end on the screen: "I make for duality`s sake".