Beyond-Social-HP
Jump to navigation
Jump to search
<slidy theme="a" />
How to put Hybrid Publishing into practice?
With the Beyond Social project...
Beyond Social requirements
online publication for Social Design
constant work-in-progress
contributions from outside WdKA
web and paper publication
Wiki - editing space
A web applications dedicated to collaborative content creation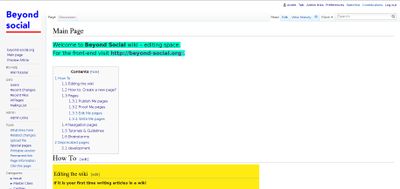 Interview with Ward Cunningham - inventor of the first wiki
Wiki - positive aspects
anyone can become an editor
all content is public
revision system keeps track of each edit
enforces semantic structure. Making possible converting wiki pages to other formats (markups): HTML, EPUB, ICML, LaTex, etc
API can request wiki pages's content and metadata programmatically
Wiki - down sides
a flat space, made only of pages and users

how to organize a publication in this space?
what structures to adopt?
how to organize a workflow of authors, editors and proofreaders ?

messy, difficult to read and navigate

necessity for alternative reading spaces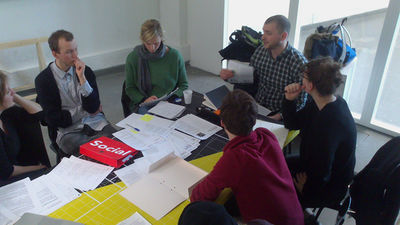 Reading spaces - publications
Glue
How did we connect editing and reading spaces?
Spin-offs
MA Media Design - Catalog
For 2015 graduation show Tempted by Tomorrow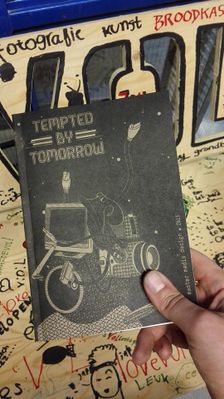 Refugee Phrasebook
An open phrasebook for refugees http://refugeephrasebook.de/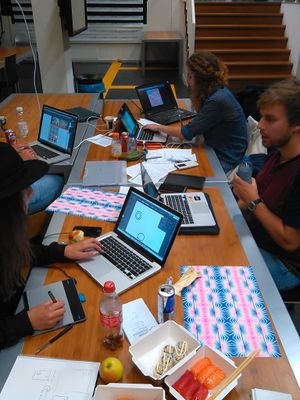 File:Phrasebook def def.pdf