Paulien
Jump to navigation
Jump to search
Research document Paulien Doedée - Product Design - Open Design

BouwKeet
The makerspace from Bospolder-Tussendijken is a public workspace made for everyone in the neighbourhood, but especially for kids at the age of 10 until 15 years old. There are different workspaces with a variety of machines. Hypermodern 3D-printers and digital lasercutters, but also traditional machines which are more suitable for crafts using wood and metal. People working at the makerspace are volunteers, some technichians, but mainly a lot of people from the neighbourhood.

The neighbourhood
First class, we've been asked to walk around neighourhood Spangen in the South of Rotterdam. We had to make a map of the sensory experiences in that specific area. My first impression of the surroundings felt friendly. There are a lot of different cultures placed in this area and there is visibly attention for places where children can play and sport. The strange thing was that these spaces where quiet, dispite of the attention to it.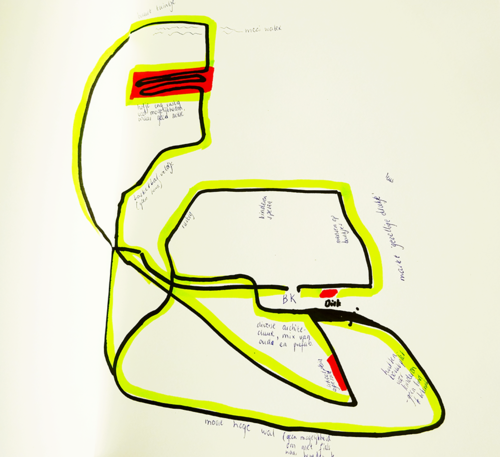 Research
As students from Open Design, we have to do research amoung this maker space. How will this space become self sustained without making use of money to attend? How will people from the neighbourhood bring and keep the knowledge at BouwKeet? It is all about the transfer of knowledge from the one to the other person. Where will BouwKeet be in about 5 years, will it simply survive? These were the questions we had to start our project with. Will we be able to boost this stream of information by doing research and creating a project amoung BouwKeet.

personal idea
I find a big personal interest in the transfer of knowledge from generation to generation. With time, people learn differently, get different information learned in school and with the digitalisation there are a lot of crafts in danger of pering out. How are we developed practically now, and how can we increase that through learning by the older generation?

step 1. looking for crafts / techniques within the neigbourhood. pier 80.
What do I see?
What can I find out trough BouwKeet?
What do I find out through pier 80?
step 2. Do research about the mixture of generations within the neigbourhood.
step 3. Which transfer of information is there to be found within that mixture of generations.