Quickstartguide:Riso
Jump to navigation
Jump to search

There are two stages involved in printing on the RISO. First Master creation, then Printing.
Step 1. Master Creation
with the Computer
Create a file or layer per colour you want to print in greyscale
Open your file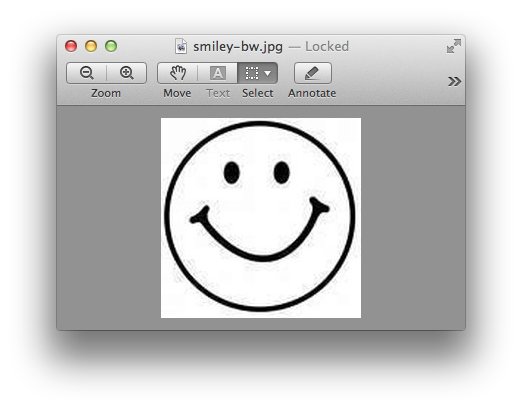 Place the colour(s) that you want into the RISO making sure that your chosen colour is in the left hand side. Don't know how?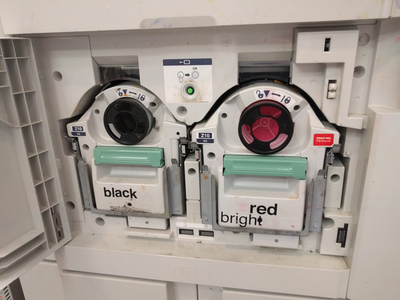 Open the Print dialogue, or press Ctrl+P
Go to RISO IS300, and click "Settings"
Make sure that under Coloring you have selected the colours that you have inserted into the machine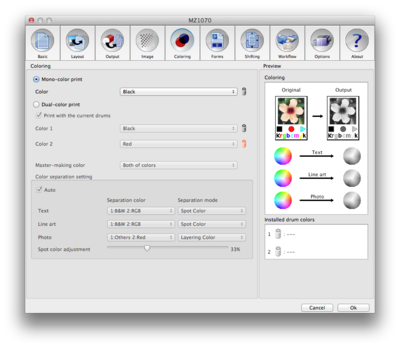 Check and set any other settings you like (like paper size)
Place paper into the RISO
Press Print to create the master
Step 2. Printing
First make your Master(s) (see above)
Go to the screen on the RISO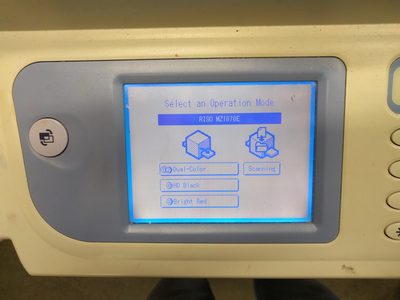 Select Drum 1 or Dual-Color
Select Printing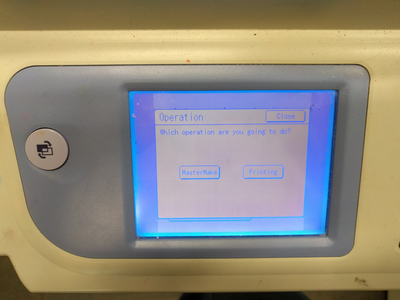 Place your paper in the feed tray
Select how many copies you would like to make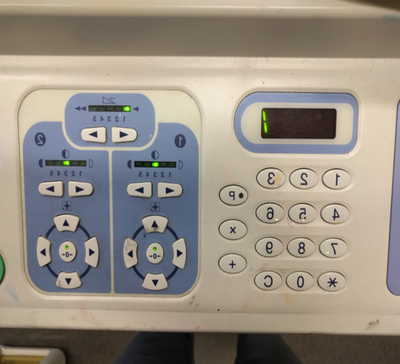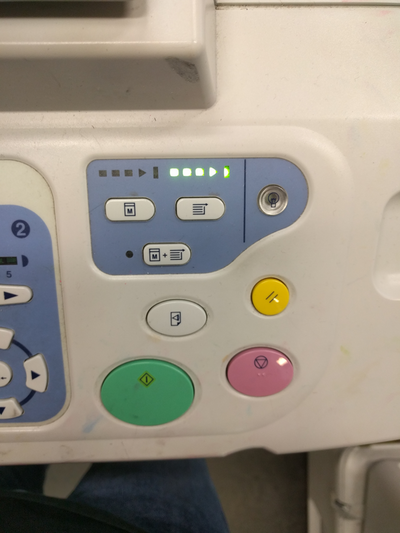 Switching Colours
Open the front of the RISO
Press the green button to release the drums
Wait until the button is solid green
Roll out the colour that you wish to change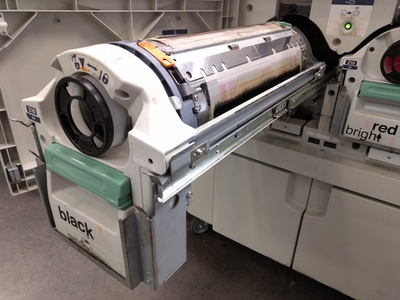 Pick it up by the green handles
Place it carefully ontop of another colour box
Take out the colour you wish to use
Place into the empty drum tray and roll it back in until it clicks closed
Close the door
Place un-wanted colour into now empty colour box
Print!